---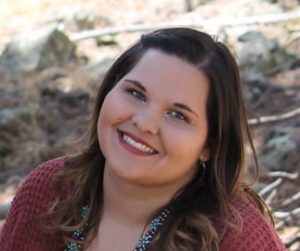 The
National Agriculture in the Classroom Organization
 (NAITCO) and National Grange Foundation have selected New Mexico agriculture education instructor Shae Devers, and her 
Valencia FFA Chapter
, as the recipient of its 2022 Partnership in Agricultural Literacy Award.
"The Grange Foundation is proud to present this award each year, and winners like Shae Devers and Valencia FFA keep amazing us with their passion, creativity and impact on both the children and communities they serve." -Betsy Huber, Grange Foundation president.
Shae Devers
Devers and her Valencia FFA chapter won the award for their dedication and efforts in a collaborative project with New Mexico Agriculture in the Classroom program. Valencia FFA members attended training sessions with New Mexico AITC program leaders and then scheduled programs in local elementary school classrooms to present agricultural literacy lessons based on the book "First Peas to the Table" using standards-based agriculture in the classroom lessons and sharing their own FFA experiences. The six-part project uses props the students bring to showcase their FFA opportunities and connections to local agriculture. In 2021 the chapter members presented to 32 classroom and more than 650 students. By having Valencia FFA members share their passion, it sparks interest into those young minds and will encourage them to follow what intrigues them enough to explore all the many options FFA has to offer. Each of those elementary classes that they visit are feeder programs into two main high schools with active FFA programs. The likeliness of those students attending high school and signing up for an ag education program and joining FFA increases every subsequent visit the chapter makes. The Valencia FFA members leave lasting impressions about agriculture and supporting farmers and ranchers. This year, Valencia FFA plans to increase their reach by visiting 80 classrooms with the new project, "Right This Very Minute". In doing so, their total student impact is anticipated to exceed 2,000 students. In this project, students will learn more about where their food comes from on the farm, how its packaged and shipped, as well as learning about the basic concept and structure of the water cycle.